Seasonal Self-Care for the Soul
Hi how are you doing? Hanging in there with this new tier system? Or feeling fed up with it all?
I have to say I'm kind of in the middle, some days ok and I'm happy to be at home as the seasons start to change to then really wanting to just go out, out and have a really good night with my friends.
So today I'm going to talk about building that resilience as the nights draw in and making sure that we can still find joy in our homes and seasonal activities.
I want to avoid us all feeling somewhat trapped in this situation as we hit what's coming to be known as the '6 month wall' and have that feeling of impending doom as we head on in to winter.
The good news is that new seasons bring an extra layer of new creative things we can try and you can really sink into this time, drawing comfort from the fact that in this ever-evolving and different world we now belong to, some things do not change.
I think there is a real reassurance in this, and pulling yourself closer to what happens naturally throughout the year helps to distract and protect yourself from the horrible things that are happening. And that's not to say we should ignore what is going on completely, but we all need some respite and some moments of joy to get through this and face the next turn of events.
So, what kind of things am I talking about?
Well, all seasons have their merits and unique moments, from the crisp mornings of winter, the first snow on the ground and rituals of family Christmases, to the warming of the ground releasing shoots of spring flowers, chocolate eggs and baby lambs, to long Summer evenings, family BBQs, holidays by the sea and longed for British Sunshine, but it is Autumn that is my absolute favourite.
There's something about swapping T-shirts for jumpers, pumps for boots, lighting fires and scented candles, essentially going inwards to find comfort in keeping cosy and nesting in a part-hibernation state.
In Autumn it feels more acceptable to do comforting things, to prepare for a cold winter, fill yourself with wholesome soups, warming curries and stews, steamed puddings and custard, creamy hot chocolate, it makes me hungry just writing this!
So today I want you to re-evaluate the creative self-care list we began at the start of lockdown and think about some seasonal additions for Autumn.
Ask yourself, what do you need more of? What is you body craving? What does your mind need to feel nurtured?
And then, what kind of Autumnal creative / well-being activities might help with this?
The aim of the game is to think pro-actively and plan important self-care time into our busy days, then it is far more likely to happen. Here are some suggestions to how you may be feeling right now:
I'm feeling frustrated and bored of being at home
Believe me I'm feeling the same, but there are ways to feel better at home:
Fall in love with your house again by making simple changes
New seasons can give us the impetus to change things up at home and get your hygge vibe on and it doesn't have to cost a small fortune. Simply moving furniture around can make a big difference but if that's not an option, then smaller changes can work to refresh your space.
At this time of year, I switch floral cushions to more touchy-feely fabrics like fur to snuggle up with. The same goes for throws to create a cosy fluffy nest that often the children, and pets can't resist! Next, I light soothing candles, changing the scent to more autumnal aromas like spicey orange and cinnamon, or fruity scents like fig and blackberry.
Finally, create some autumnal flower displays either yourself, or support your local florist, and order them in, they look beautiful in an Autumn scheme and why not treat yourself right now?
And of course, you can decorate the house for Halloween with the kids. Pumpkin carving is always a must in our house but there are lots more things you can do such as dangly spiders, haunting lanterns and window decorations and making your own Halloween treats, because let's face it trick or treating isn't going to be the same this year but that's not to say it can't still be fun, we just need to channel our imagination!
Declutter to ease frustrations
I fall straight into this category and I really need to do more. Last week I had a whole clear out of mine and my son's wardrobes and although it took half of my day, I felt so much better afterwards! It's a good time to do it too as we swap our clothes around for the colder coming months.
I know it can be daunting having a to-do list for decluttering and sorting but even just doing one thing a week will help you chip away at it.
It's all about moving forwards and not feeling stuck in the never-ending loop of little annoyances, and constant mind-chatter like 'I should tackle this' over and over again, driving you slowly mad.
Instead re-frame to 'I could tackle this' and just that small shift makes it a 'want to do' positive action rather than a bossy, 'I've got to do' command.
It makes you feel more in control, rather than weary from listening to the nagging Nancy in your head
2. I'm feeling so lethargic, and have zero energy or interest in doing anything
This is hard to dig yourself out of and largely depends on where it is stemming from, have you had a really busy time and your body needs to rest or are other things adding to your lack of energy? Either way, try some small changes to your routine or habits and you'll soon notice the difference.
Be kind, nourish your body
Do the things that physically top you up such as making fresh, nourishing dishes, like soups and stews with plenty of seasonal, colourful veg or warming curries that include ginger, garlic and chillies – all great for your immune system.
At this time of year, I love making soups, they are so tasty and feel virtuous! Why not get creative and try making up some recipes of your own with different vegetables and stock? Or search for some easy feel-good recipes, here is one of my regular favourites 'Sweet potato soup with coconut' from the BBC Good Food Soups and sides little book:
Jamie Oliver's curries are another simple option, these tend to be a Saturday night family dish with lamb rogan josh and chicken tikka masala being their favourites from his cookbook, 'The Ministry of food'.
Hydrate!
Try and avoid lots of alcohol, as tempting as it is in lockdown, and whilst it may give you an initial boost, have more than a few glasses and you'll feel sluggish and depressed. Alcohol is a depressant so will just make you feel worse in the long run, plus it plays havoc with sleep, leading to a restless night and a foggy head in the morning.
Instead keep hydrated with plenty of water, home heating soon dehydrates our bodies, so we need to replace more often than we think what we lose.
Also try a soothing cup of delicious 'golden milk' at bedtime to aid a good night's sleep
3. I really miss my friends and social connections
Almost a full year in (part-lockdown for me since November last year), this is really taking its toll. I miss my close friends and creative groups that I belong to and so making an effort in this area is top priority for me and my sanity!
Get outside walking with friends
Loneliness and feeling a lack of connection has been a huge issue in lock-down, and before Winter really kicks in, try and make the most of dry days and meet up with your friends / family, (if allowed depending on your tier) and with space for social distancing, until the bad weather forces us indoors even more.
We are lucky (I think) to have seasons in the UK, so make the most of taking in the Autumn views, and the beautiful array of colours at this time of year.
Us Brits in particular, really need to keep our vitamin D topped up as much as possible, which many of us are lacking in, to help keep our immune system strong.
According to healthline.com, 'regular sun exposure is the most natural way to get enough vitamin D. To maintain healthy blood levels, aim to get 10–30 minutes of midday sunlight, several times per week. People with darker skin may need a little more than this. Your exposure time should depend on how sensitive your skin is to sunlight.'
A friend of mine, Jac from Positive Earth Community Facebook Group, has recently set up walk and talk sessions on a Monday to help keep people connected and combat loneliness, which is a great idea and so simple to do. It's easy to get into a rut and think I can't be bothered to make the effort, but we know that keeping connected, especially in these tough times is so important to keeping mentally well and positive, so make it a priority, not a maybe.
Keep in touch online
If getting outside is not an option, or you want to add to the above to top up your social fix, then thank goodness for this digital age. As much as it often gets a bad rap, I'm not sure where we would now be in lockdown if it weren't for things like Social Media, Zoom and Kahoot quizzes to name but a few!
Added to that there have been many online creative courses launched and creative projects like hashtag challenges on Instagram, lots of which link into the seasons.
You can sign up for Instagram Queen, Sara Tasker's, newsletter where she shares her recommendations of hashtags. This month she shared the following ones linked to Autumn or the situation:
#stayhomestaycreative #craftforthesoul #howdoesyourgardengrow #quietshadesofbrown #noticewonderconnect #bakefromscratch #timeonmyhands #quietinthewild #consciouscreativity #myfloraljoys
Why not join in and treat it as a mindful project to capture the beauty of the season?
And if you've really got going with your creative hobbies and want to take it further and perhaps sell your products, Facebook groups launched by experts are a brilliant source of advice and a superb way to make connections and collaborate.
The online world of the creative community has grown beyond all expectation and is easier than ever before to join. I've always found it to be a hugely supportive and encouraging space where ideas and advice are shared equally, leading to all kinds of exciting opportunities.
Here are just a small selection of both creative and well-being groups worth looking at:
Holly & Co-mmunity
Psychologies Connected Community
Creatively Human
Ask the Bookeeper UK
The Crafty Business Network
Find the good
4. I'm feeling uninspired, running out of ideas of things to do myself, or with the kids
Ok, Autumn is a great season to inspire creativity, not only do you have 2 events in Halloween and Bonfire night, but there is the changing landscape and colours that invite artists, photographers and writers alike to take note and immerse themselves in all this season has to offer.
Here are just some ideas, but as the holidays are coming up, I recommend sitting down and having a brainstorm with the kids to get them really involved.
For us normally, Halloween is a big deal (not me personally, I jump way too easily) but the kids and hubs LOVE it, usually taking themselves off to Alton Towers for Scare-fest. This year that might not happen, so instead our holiday plans look like this so far:
Come Dine with Me
We did this at the beginning of lock-down and it's been forever talked about! So, it's re-match time, we all need to make a starter and a main (we did main and puds last time) and we each vote for the winner.
Pumpkin carving – goes without saying really, but the hubs gets quite competitive with designs!
Halloween Night – latest plans involve a night treasure hunt in the woods with torches, I'll be at home for this one or I'd probably have a heart attack!
Later on, it will be at least 2 scary movies and lots of nibbles, I'll be hiding behind the cushion with a gin!
Boardgame Day – this genuinely drives me mad as it usually involves monopoly and they all race to buy up properties and bankrupt me, I'm a scrabble girl!
Art Day – this will be mainly for me and the boy, no doubt him making some scary character picture and me something with Autumn leaves, but I don't care what he does because creative time is always a good time!
So, what else could you do? Here are a few suggestions…
Write your own horror story or seasonal poem
Paint prints with leaves or gather treasures for a seasonal table display (pinecones, feathers, fallen leaves, berries, grasses, acorns, ferns etc)
Get the kids to make leaf animals, by drawing on them with fine-liner pens
Go on an Autumnal photography shoot either on your own or with the family / dog etc, how can you take an interesting shot? Think young kids throwing leaves up into the air or a collection of acorns, gathered in their hands
Make a new knitted / crocheted throw / cushion cover in autumnal colours
Book onto a creative course, there are many still running in safe spaces, lots of wreathe making ones I've noticed
Get the kids involved in creating their own soup – they choose the veggies – and then they might just eat it!
Make Halloween buns for them to decorate
Design a treasure hunt in the dark at home, for them to collect Halloween sweets along the way
Light a fire outside (safely!) and tell ghost stories in the dark whilst toasting marshmallows on sticks and drinking hot chocolate
If you have any musical instruments or musical Aps, have a go at creating some spooky music and record it to play on Halloween walks
Grab some big pieces of paper and some old wellies, paint the souls of the boots, and get the kids to create their name in footprints on the paper
Bake seasonal goodies like parkin, bonfire toffee and honeycomb
I could go on but then this blog post wouldn't end! And now it's time for you to think up some creative ideas of your own to look forward to and get excited about. One thing lockdown has taught us is to problem-solve and be inventive and it's created many magical moments already because of this.
So, you never know, this Autumn and half-term holiday may just be your best and most-remembered yet.
Do let me know how you get on and whether this has inspired you,
Happy creating!
Until next time…
Juliet, The Curious Creative x
Inspiration Corner
Listening
This week I've listened to some more fantastic episodes of podcasts, I can't tell you what a difference these make to my life, giving me so many light-bulb moments and plenty of laughter too.
Brene Brown's Unlocking Us podcast
This was such an amazing episode with twin sisters Emily and Amelia Nagoski explaining burn out and how to complete the stress cycle. This is just a must-listen and will leave you enlightened as to how humans process stress and emotions.
Table Manner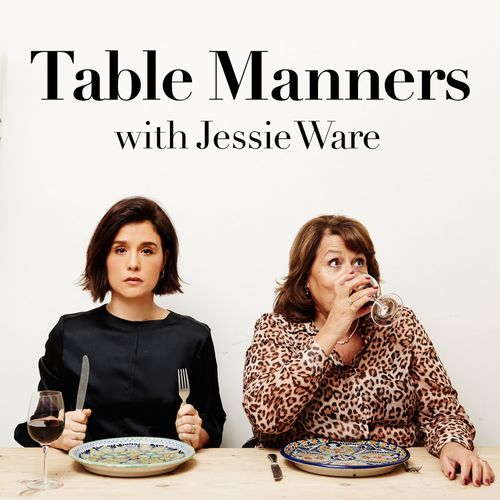 I absolutely love this podcast for its wit and humour and fabulous guests. Jesse Wear and her Mum Lennie have such great banter and you can't help but chuckle along.
In particular, the Kylie, Chris and Rosie Ramsey and Michael Macintyre episodes can't fail to cheer you up.
Project
I've been lucky enough to be involved in a local creative lockdown project organised by @nicolawynhamcreates to collate creative work for the region's archives to show future generations how we responded to the pandemic.
Nicola chose a poem that I wrote after finishing treatment in May, to include in the project and you can see a wide variety of contributions here.
Nicola is still also seeking work to add to the project so if you live in the Kirklees area, contact her via Instagram above.