Podcast yourself happy with my top 13 recommendations
Posted on March 29, 2020 by The Curious Creative
Focusing on the little things to get me through these 12 weeks! Sunshine and ice-creams help!
Hi everyone, how are you all doing?
We are heading into week 2 of 'stay home stay safe' in the UK and I vary from being completely fine with it (being one of the ones who have to stay home for 12 weeks) during the day but then at night my brain goes into total overdrive and I just want to run away to the seaside!
So, I have to keep having words with myself and I have a very specific deadline to just get to and get through – the 1st of May, which fingers crossed, will be my last treatment day!
Anyway, as many of you will have a lot of time to fill, this week I thought I'd write about podcasts, which for anyone new to listening to these, can be a game changer in terms of entertainment, knowledge and so much more.
For those uninitiated, a podcast is simply a digital audio file that you can listen to from your phone or computer and is typically a series of episodes. Think of it as someone hosting their very own radio interviews or talk-show on a subject that is of interest to them.
I think I first started listening to them a few years ago when I came across Gabrielle Treanor on Instagram and she'd started doing one called 'Pressing Pause' all about helping over-thinkers (i.e me) and I found her fairly short but interesting podcasts both manageable and thought-provoking.
I asked her recently a question for this Blog; What is your favourite thing about doing the Podcast and what have you learned about yourself from doing it?
This was Gabrielle's response:
'My favourite thing about doing my podcast is its intimate nature. When I record it, I imagine I'm talking to one person sat on my couch with me. I feel a connection when I listen to podcasts because it's a lone voice talking to me and I hope that those who listen to my podcast feel the same.

What I've learned about myself is that I have a calming voice! I had no idea until I launched the podcast and the feedback that keeps coming back to me is that the sound of my voice, as well as what I actually say, helps listeners to feel calmer. Which surprises me but I'm very grateful for it!'
This is spot on regarding her voice, definitely one of the most calming ones out there in podcast land! I also like what she says about the personal nature of podcasts, especially when it is just one host. The more skilled the host, I find it really feels like a conversation between just you and them.
Having being hooked on to Gabrielle's podcast, I soon started searching for more, and before I knew it I had a whole playlist on my phone that I'd subscribed to and could listen to at any time, for free – shock!.
I am someone who hates the monotony of house work and even more so at this point, I mean really, all the family home constantly accessing the fridge and cupboards and leaving a trail of crumbs that any rat would think was a 3-course feast? What is even the point of wiping surfaces down 10 times a day?
Now don't get me wrong, I still don't love it, but at least if I can listen to a podcast episode at the same time, I at least feel like I'm learning something or having a chuckle at some of the interviews. These menial tasks then don't feel like such a waste of time and totally appeal to my multi-tasking, multi-hyphen brain.
Similarly, I actually enjoy driving, but when you do as many trips as we do in a week with the kids activities in 'normal' life, then again it becomes dead time that is a large chunk of your day, so now I listen to podcasts instead on my drives, to make the best use of the time.
I'm now known as a bit of a podcast addict, and it's why I list my favourites over on The Curious Cave resource section of my website, but more on that later.
And it's not just me, the podcast industry has doubled over the last five years, with a staggering over 800,000 podcasts now available in 100 languages and over 30 million episodes available to listen to according to @podbible. It is literally one giant library of entertainment.

According to thepodcasthost.com, 11% of the UK listen to an average of up to 7 podcasts per week and this is set to continue to grow.
Also, there is a slightly higher split between men, 56% and women listeners – 44% and unsurprisingly, younger people listen a lot more, perhaps being more comfortable with the technology (not that it is at all difficult). I think it will be interesting to see the take up during this unprecedented time when people are looking for new things to do.
I'm normally not that great at introducing new habits into my daily routine, but podcasts seem to be quenching my thirst for knowledge and have slotted into my life perfectly.
So, for those wanting to have a listen, what are the benefits?
Virtually anyone can access them free from their smart phones, via the likes of Apple, Spotify, Stitcher and many more, just search for the titles of the podcast on your podcast ap,
Podcasts can be general and funny or very niche and unique, so there will always be one that appeals to your own particular interests
It's like listening into a conversation between friends, so feels very sociable and you feel yourself nodding along or joining in the conversation via links with the show-notes afterwards or their social media platforms
Learning something new is good for the brain and they can often support your work, so for small creative businesses for example, there are a whole host of interesting podcasts available offering advice, support, coaching and conversations with others who have been there and done it
They make everyday tasks way more interesting, from walking the dog to that big pile of ironing!
They can be fun and entertaining too; comedy podcasts are the most listened to and we could all do with a little bit of that right now!
They're great company when doing creative work at home on your own, when painting for example or even whilst just relaxing in the bath!
They are now so popular, magazines have started creating their own recommendation pages of what to listen to and new launches, just like they do for books. Psychologies Magazine produce their own podcasts and have also started a feature page this month and Good Housekeeping do too, so look out for ones they recommend if you are unsure where to begin.
As you can imagine I've amassed several favourites by now, so below are my Top 5 (I've deliberately made it a mixture of subjects) and then some more I'm really enjoying in no particular order!
My Top Podcasts to listen to
Conversations of Inspiration – Holly Tucker, if you've been reading for a while, you'll know I 'm a huge fan of Holly's, the woman who set up 'Not on the High-street' and later Holly & Co. What she doesn't know about starting a small business is not worth knowing and, in her podcast,, she interviews big names such as Mark Constantine from Lush and Emma Bridgewater, amongst many, many others, about their Journey to where they are today. Her infectious enthusiasm for supporting small businesses in this country is what makes this podcast and why she earned an MBE for her work! A must listen for anyone wanting to start their own business.
Feel Better, Live More – Dr Rangan Chatterje, Dr Rangan is a no-nonsense GP who made his name starring in the TV series, Doctor in the House. He's on a quest to make health and well-being far less complicated and to give us back control to improve our lives armed with the knowledge he shares and from the experts he interviews. His style is very engaging and there is always something to take home from each episode and at the moment he has some strong episodes on dealing with anxiety around Covid-19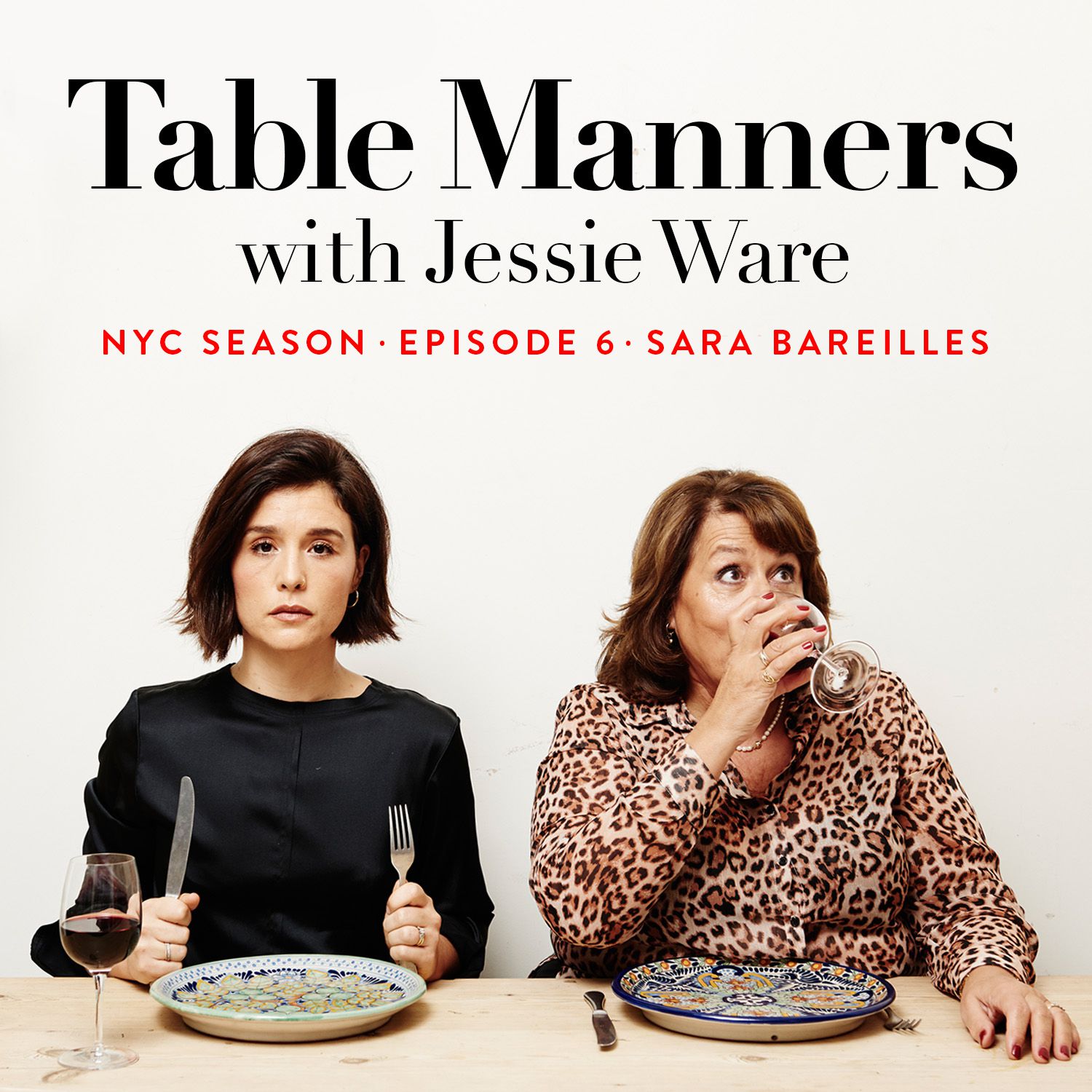 Table Manners – Jessie Ware and her Mum Lennie, this is a hilarious podcast perfect for lifting your spirits! They cook a meal, at home in their kitchen for celebrity guests and talk about their food memories amongst other things. Their mother/daughter relationship is full of banter and it's great fun to listen to. Also, they are now the first hosts to create a book from their podcast, full of recipes they've made on the show.
The Great Indoors – Sophie Robinson and Kate Watson-Smythe, if you're into interiors then this is the podcast for you. Sophie and Kate have quite different tastes and so you get that jovial competitive feel throughout as they talk about new trends, projects they're doing in their own houses, design crimes and answer listeners queries on how to make the best of their home spaces. It's an easy listen and good to be ahead of upcoming trends.
Happy Place – Fearne Cotton, Fearne delves into the subject of happiness through chatting to inspiring individuals who have either made a change in their own lives or who help people every day to find a different way of looking at life. It's always a fascinating conversation and warm familiar style makes her guests feel comfortable whilst asking deep and sometimes difficult questions.
Please bear in mind the ones below are mainly linked to creativity, business, psychology and well-being as these are my main interests in relation to what I do;
Pressing Pause – Gabrielle Treanor, as I described above, a little bit of calm and support for the over-thinkers of this world! Gabrielle has the most soothing voice and you can't help but feel calmer afterwards! She also runs lots of coaching programmes to support people further and regularly shares tips on Instagram too. A great way to just take a pause in your day with a cuppa and breathe!
Happier – Gretchin Ruben, Gretchin wrote the Happiness Project and created The Four Tendencies framework (for anyone who hasn't tried this, take the quiz here). She does this podcast with her sister Elizabeth Craft and shares lots of tips and tactics to create a happier life. There are some good nuggets of advice in these episodes!
Creatively Human – Ruth Poundwhite, Creatively Human is a podcast for online business owners and creatives, with conversations that dive deep into why choose this line of work, the challenges faced and the wins. Ruth also does some solo episodes sharing her experience of online business, creativity and entrepreneurship. I always come away with some interesting learnings when I listen to her episodes.
Two Northern Lasses – Michelle Cowan and Jayne Adamson, hosted by 2 of our very own WOW ladies, together they interview local business people to learn about their career journeys, how they came to run their own business and how they juggle it all. It's an honest, funny and inspiring podcast with a fun random question section at the end.
How did we get here? – Claudia Winkleman and Professor Tanya Byron, one of my new favourites, they bring guests in, from the general public with specific issues to help them move forward through a coaching session, I'm a big fan of Claudia and I find their episodes fascinating!
Dreaming and Doing – Nicky Raby, Nicky is the epitome of a multi-hyhphen business woman, juggling everything and raising two very young children. She shares her tips and expertise regularly in short episodes in a very realistic way and with lots of humour, she also does some brilliant stories on Instagram.
Ctrl Al Delete – Emma Gannon, author of the Multi-hyphen method. Her WEBBY-nominated podcast is an insight into people who've looked at their interests to shape the work they do, and it won Best Business Podcast at the Vuelio Awards in 2019.
Finally, I could not, not have Oprah's Super Soul Conversations, on this list. This is Oprah's personal selection of interviews with thought-leaders, best-selling authors, spiritual luminaries, as well as health and wellness experts. All designed to light you up, guide you through life's big questions and help bring you one step closer to your best self. I've been completely wowed by this podcast on several occasions!
So, if these subjects float your boat, this should give you a good starting point and I'd love to know your thoughts on these and any others you would recommend to add to my ever-growing list!
I find the world of podcasting really interesting and so I'm going to do a few Blogs about podcasts.
Next week, I'll be looking at what it's like to launch your own podcast with insights from Michelle and Jayne on how they've found it and what they love about creating episodes for their Two Northern Lasses podcast.
Also, next week, on April the 3rd is the launch of my friend Lesley's brand-new podcast – The Midlife Manifesto which I was interviewed for a few week's back. Lesley has interviewed a lot of her friends about a whole host of topics but mainly it's about sharing interesting life stories and I know it's going to be great, so do add this to your list too when it launches!
Lesley has such an interesting take on life that I also interviewed her for the Blog and that will come in a few weeks' time too.
To me, podcasting is another great creative outlet, essentially creating your very own radio show and it's something myself and Clair (my partner in WOW Wednesdays) have thought about doing, if we can fit it in amongst all the other creative things we do! But for now, we'll just keep enjoying listening and hope you do too!
Until next time…stay home, stay safe and entertain yourself with podcasts!
Juliet, The Curious Creative x
P.s Whilst we are all staying safe at home, don't forget to join in on my Instagram  challenge, #seekingsparklesofjoy so we can all keep focusing on the little things that light us up!
PP.s If you enjoy my Blog posts please do leave a comment, I'd really appreciate it at this moment in time whilst on full lockdown! Thank you xx
Category: corona, Covid 19, happy, keeping happy, keeping safe at home, listen, listening, mental health, mental wellbeing, my top podcasts, podcast, podcasts, recommendations, Uncategorized, understanding mental health, wellbeingTags: advice, blogging, comedy, entertainment, isolation, keeping calm, mental health, mental well-being, podcast recommendations, podcast yourself happy, podcasts, recommendatiosn, stay home, stay safe, staying sane, tips, Top Tips, wordpress