Keep Calm and Create!
Getting out into the fresh air when I can
Hello!! Well what a week it's been since I last wrote! Whilst the whole world as we know it has changed, I'm wildly aware of the anxiety it is causing to many people and whilst I'm not usually the type to worry about stuff like this, because I'm classed as 'in the vulnerable group' with the double whammy of having had a blood cancer and still on chemo treatment, I can tell you it's causing my mind to gallop!
Which is why I'm trying even more so to stay away from the noise, the news and those loopy loo-roll stock-pilers who make me so angry I could really let rip if I was actually allowed to go into a supermarket!
It's nice to get some sunshine beaming into the office! 
So, instead I'm forging on with creative projects and other things to keep me majorly distracted and I thought this is what I need to write about this week, to encourage people to take all this extra time we might have on our hands to do something positive out of a bad situation. Plus, as we head into potential further lock down and schools close, parents are going to need some extra ideas to entertain the kids!
For people who have small businesses and are finding themselves with less work or working from home, although it is a difficult time, I think we have to dig deep and be resourceful and use this potential gift of 'time' to our advantage. For example, how often do you get chance to remove yourself from the busyness of your business and focus on the bigger picture?
You might do this when you are planning at the beginning of the year or analysing at the end but now might be a good time to check in, assess how it's going and set out some contingency plans for the coming months.
If you're a creative business or you deliver workshops etc, now could be the time to plan new product ideas, build up your stock, keep present with your marketing and on social media, evaluate the success of previous workshops etc. There's lots that can be done to work on your business and it's important to not let fear of the future paralyse you and focus on what can be done.
For others that are stuck at home, try to not see this as an end to your freedom and go into panic-mode like my mum is currently doing! She's a stubborn 74 yr old rebel who is thinking about getting some false ID off the internet or suing Boris (despite voting for him and singing his praises!) for age discrimination and yet she's been the first to lecture me throughout my chemo journey 'to be sooooo careful'! She really makes me laugh, but it just goes to show how much we take our freedom for granted!
Trust me I've felt this fear of being trapped massively myself, having had to semi-isolate since November, away from crowded and public places such as cinema (which I love), supermarkets, sports centres, concerts and theatre (really love) shopping centres, public transport, my beloved creative groups and any crowded indoor events.
It is bloody hard don't get me wrong but I'm finally getting used to it and you just have to use that good old British community spirit and listen to the advice and think of all the people who have to do this on a more regular basis, like cancer patients and those with chronic health conditions. If we can do it for several months, a few weeks shouldn't be an issue to keep everybody safe!
One thing is for sure it certainly makes you appreciate your health and how lucky we are to live in a country with food, services, work and a home, there are people in this world far worse off than us.
So, on to what you CAN do to keep yourselves busy! I'll put some links to previous blog posts at the bottom of this piece which also cover creative tips, techniques and ideas.
Here is my definitive, go-to list in order to keep myself entertained and calmer, hopefully it will provide you with an enjoyable few hours too!
It goes without saying that writing any worries down helps and that is why journalling in recent years has become so popular because it is proven to help mental health. It doesn't have to be a big chunk of writing unless that is of course what you would prefer to do but if you're just starting out, I recommend these approaches:
1)Writing down 3 good things that have happened that day – by writing them down you are re-enforcing the emotion connected to the memory, so you get a double hit of joy. This is something I do regularly and have recently started a hashtag on Instagram to celebrate this; it's called #seekingsparklesofjoy if anyone would like to join in and keep that good feeling going even further.
If you're anything like me, choosing an appealing notebook and nice pen helps, somehow it feels more of a treat!
2) Another thing I often do with my son is this, as recommended by Dr Chatterge of 'Feel Better, Live More' podcast. Ask yourself these questions;
What was the best thing that happened today?

What have you done for someone else today?

What has someone else done for you today?

What was something that didn't go quite so well?

What have you learned from today?
My son is 12 and he really enjoys doing this, it's a way of getting to know about his day and anything that might be bothering him but almost in a little game format that we each do and so it feels less pressured and just a fun thing to do.
This isn't something we write down, it's usually a conversation at bedtime, but it's still allowing us to download our day in a simple way that feels good, and makes you think about how you interact with others.
3) Another thing to try is doing what Julia Cameron from her book 'The Artist's Way' calls the Morning Pages. This is something I've wanted to try for a while, and even more so now as I think it would get any anxious thoughts out of my head early in the day so you can then get on with the rest of your day.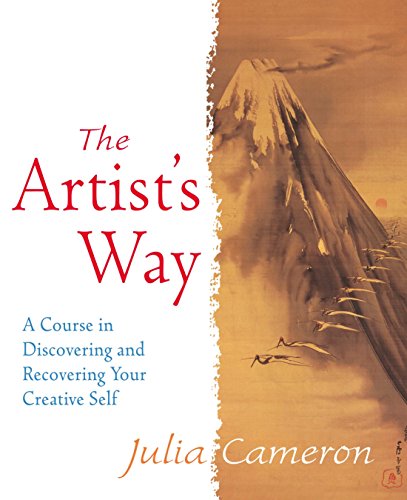 This is how Julia describes them, 'Morning Pages are three pages of longhand, stream of consciousness writing, done first thing in the morning. *There is no wrong way to do Morning Pages, they are not high art. They are not even "writing." They are about
anything and everything that crosses your mind– and they are for your eyes
only. Morning Pages provoke, clarify, comfort, cajole, prioritize and synchronize the day at hand. Do not over-think Morning Pages: just put three pages of anything on the page…and then do three more pages tomorrow.
Karen from our WOW group has been giving this a go, she says; 'When I'm in the flow with it I find it really therapeutic and it sets me up for the day. As someone who feels very anxious first thing I think it helps to ground me and stop me from rushing headlong into the day. It makes me pause and question priorities and I do feel calmer for it.'
Writing
It's been an interesting time for authors, I've been watching on social media authors who are writing books set in 2020, who are now considering whether to change the time period or add the situation into their stories.
Which made me think that obviously as a subject, it's an interesting one to consider and gives a whole new ream of possibilities and characters to write about in these unprecedented times, for example characters could include:
A health care professional on the front line
A couple isolated on a cruise ship
A government minister getting the initial call about the virus
A scientist depended upon to look at the data to give accurate advice
A Manager of a supermarket having to meet the demand of customers
A Café owner who goes out of business
A come-back singer having to cancel all their concerts
The possibilities really are endless because everyone is effected by this.
You could also just write about it from your own perspective as a historical piece of writing that may come in useful later on or to tell generations about in years to come.
However, if all that is too much and you'd rather not go down that road, use the time to either finally start a draft of the book you've always wanted to write OR if you have a personal story to tell, why not start on the outline of that?
If you are a complete beginner and just want to have a go at some fun smaller challenges and short stories, check out Writer's News coffee break exercises they're a great place to start to kick-start your writing.
Finally, if you really do have plenty time on your hands, such as those who have retired, why not have a go at a writing course? There are often free creative writing courses via Future Learn, part of the Open University which is a great place to begin and see if writing is your thing!
Photography
This is a brilliant way to be present and focus on the here and now rather than the uncertainty of what may come in the following weeks and also encourages you to get outside on some healthy fresh-air walks, providing it is safe to do so of course – preferably in nature only and people-free!
You could set yourself a themed project, or you could join in with the many Instagram hashtag projects out there (including mine #seekingsparklesofjoy), or set your own and even better, get the whole family to join in. You could even use it almost as a documentary – 'what we did when corona virus hit!'
Interestingly, nature and the planet doesn't halt when something like this strikes. The season's still change, as does the weather, so there is always plenty to see and discover. For me Spring is the absolute best time to observe the re-birth of the countryside; buds bursting into life, the dawn chorus ever louder and skies changing from Winter grey to hopeful blue. All this can influence many creative projects, as it does with my writing, art and photography projects and observing it brings a sense of calm and knowing of our place in the world.
Art
Now you know this is a big passion of mine and for me there's nothing more relaxing to focus on and get you in to that bliss state of 'flow'– i.e. where all mind chatter disappears and you can get lost in the task in hand for hours.
Art days can be so much fun for all the family, just spread all your materials out on the kitchen table and get stuck in! Easter will soon be around the corner, why not make some Easter cards to spread a little happiness to your friends, family and neighbours?
At the end of this piece there are posts about certain techniques you can try, from Brusho painting to needle-felting but whatever you choose to do, the fun is just in the playing so don't take it too seriously.
Learning
As well as the doing, having time on your hands is a great opportunity to learn too. To discover new art techniques for example, there are hundreds of free demonstrations available on YouTube that you can just follow along with step by step.
Reading is also the ultimate treat when you have the time to settle down with a cuppa! Check out my resource section, The Curious Cave, for plenty of creative books that will fire your imagination.
And then of course there are also podcasts, which have been a revelation for me, especially if you have lots of house jobs to be getting on with, I often set these playing in the background and it makes it a lot more fun!
There have been some great new ones I've discovered recently, that I've added to The Curious Cave and I've recently been lucky enough to be interviewed by my friend Lesley who is launching her new 'The Midlife Manifesto' in a few weeks on April the 3rd!
This week I'm also being interviewed for the fairly new, '2 Northern Lasses' podcast, hosted by WOW Wednesday members Michelle Cowan and Jayne Adamson. It's a down to earth, funny podcast all about the interesting career paths people take with plenty of other stories thrown in! I can't wait to join in on the conversation and I'll let you know when my episode launches!
I hope this has given you food for thought and you now have plenty of creative ideas to consider trying throughout these crazy weeks to come. Please do let me know if you have a go!
Until next time, stay safe, wash your hands, look after your loved ones and your communities, do not go mad on loo rolls and Keep Calm and Create!
Take Care
Juliet, The Curious Creative x  
Ps – Update from today's news is that I'm on further lock down for 12 weeks now! I suppose I really should finish the book huh?!
PPs – here are some further posts below that will be useful for you to carry on creating!
How Photography can lead to creative joy
Why creativity is crucial for mental health
Creative Country Walks; How to get the kids more interested
Getting creative with the kids
It's never too late to pick up a pen, a needle, a paintbrush, … your dream.